Expand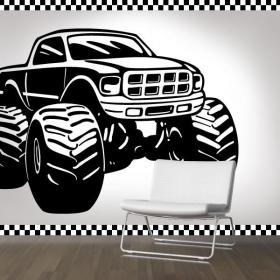 Expand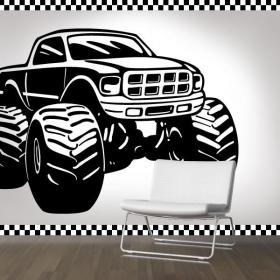 Simulator of colours walls or surfaces
-
¡ You save today !
Take advantage of this offer by buying today

IMPORTANT INFORMATION
The colors of decorative vinyl appearing in this simulation are closer to its real color, vary according to the calibration of your monitor or printer.

Decorative vinyls, stickers or adhesives do not come with the background color you have selected in the simulator of colors for walls or surfaces.

Vinyl House ® is the first brand in the world to manufacture decorative vinyls, stickers or adhesives of multicolored cutting in a single blade, so you won't have to put together a puzzle when you place your decorative vinyl, sticker or adhesive.

All our decorative vinyls, stickers or multicolored adhesives are manufactured without any kind of printing, so its durability and quality is far superior to any decorative vinyl, sticker or printed adhesive.
Feel the thrill of the Monster Truck decorate your space with this spectacular Decorative vinyl. This Decorative vinyl It is ideal for the decoration of children's and youth spaces, but it is also an excellent choice for spaces that need an exciting and original touch in the decoration. With this Decorative vinyl You can perform the Wall decoration quick, easy and very economical way.